We've updated our Privacy Policy and Website Terms of Service, which we encourage you to review.
By continuing to use this site, you agree to these updated terms.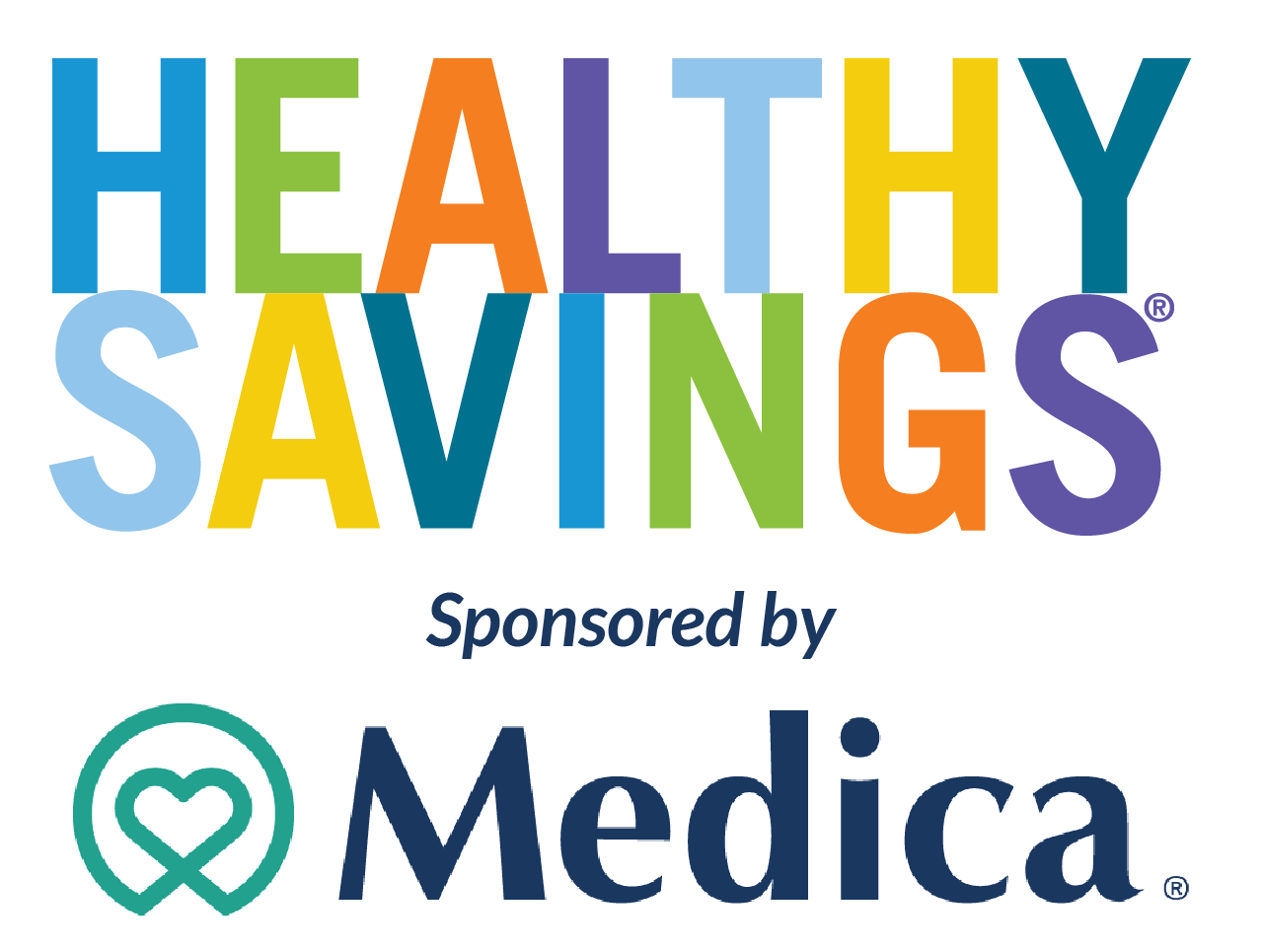 Join the millions getting healthier!
To get started, activate your card and
register your online account below.

Log In
GET STARTED!
How It Works
Easiest way to save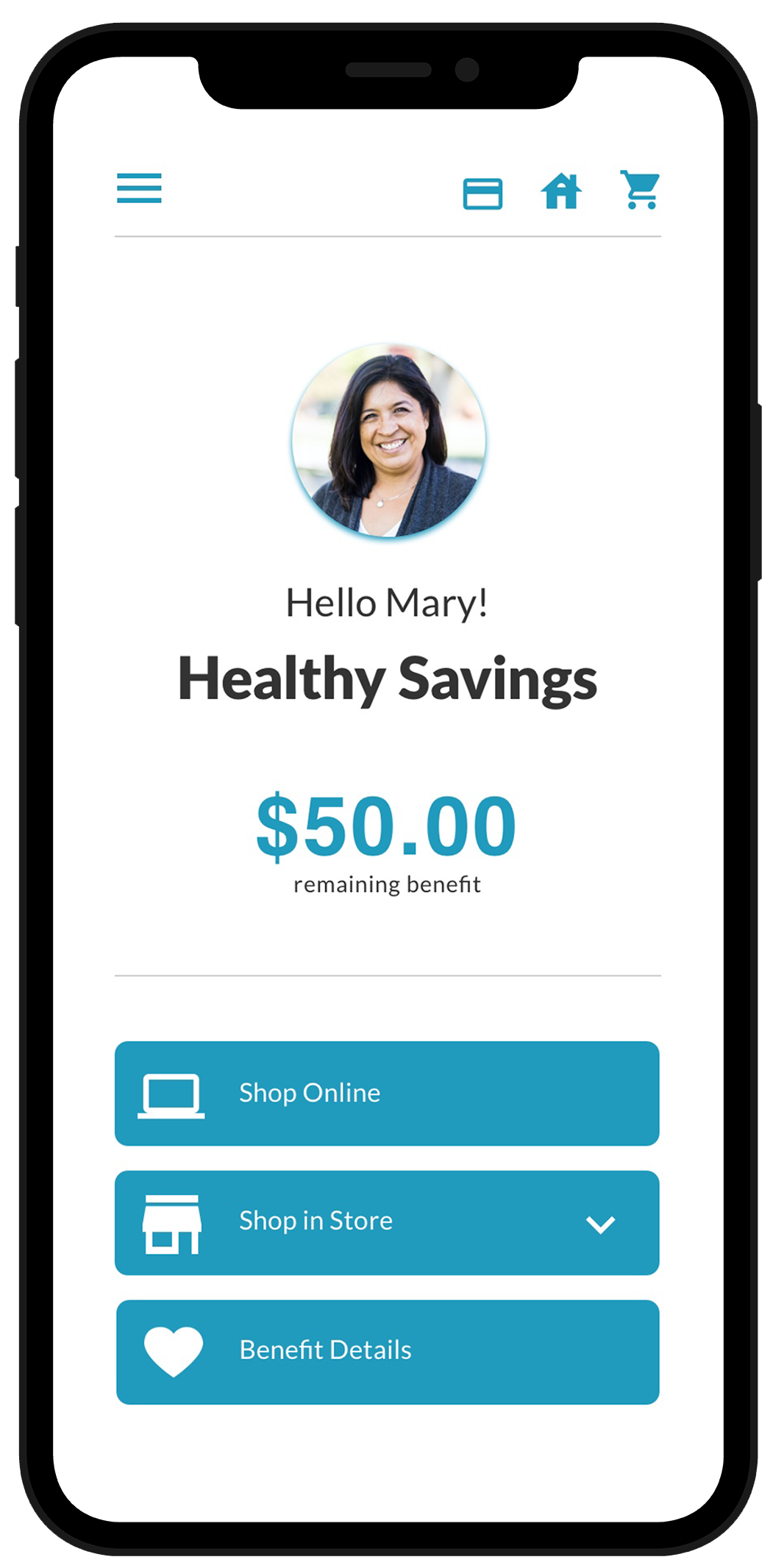 No Waiting

Savings are instant at checkout with Healthy Savings®. You don't have to take a photo of your receipt or wait 48 hours to receive your savings.

Everything is Healthy

Finding healthy foods is a breeze because everything on the program is healthy. Only the healthiest 1/2 of items in a typical grocery store are promoted on the program.

Save Time

Healthy Savings offers are preloaded to your card each week. You may add more discounts by clicking the Save More button on the website or app.

Save More

Up to $2,500 in annual savings. New promotions are added weekly including healthy staples such as lean meats, cheese, whole-grain bread, cereal, milk and more!
Fastest way to save
Unlike other grocery retail apps, Healthy Savings is instant and effortless.
STEP 1
Shop for weekly
promoted items
STEP 2
Scan your barcode
at checkout
STEP 3
Save instantly
and live healthier
What people are saying
Healthy Savings saves you money while encouraging eating fresh fruit and vegetables.
I love when the cashier sees how much I saved with my Healthy Savings card and their eyes bulge. It makes me happy.
Healthy Savings has helped me eat cleaner at an affordable price and I have lost 35 pounds!
More ways to save
With Healthy Savings, discounts are instant and in addition to in-store specials or coupons.
Save even more and get rewarded for eating healthier by earning fresh produce discounts on
specially marked offers with Produce Perks.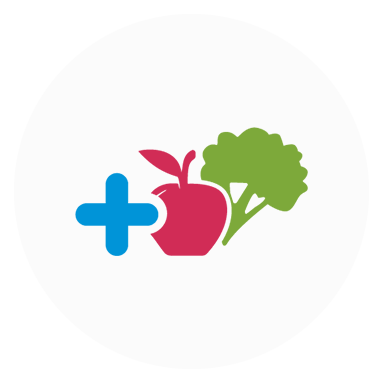 Find a store
You can shop at many participating stores to redeem your Healthy Savings. With the store finder, you can locate participating stores near you!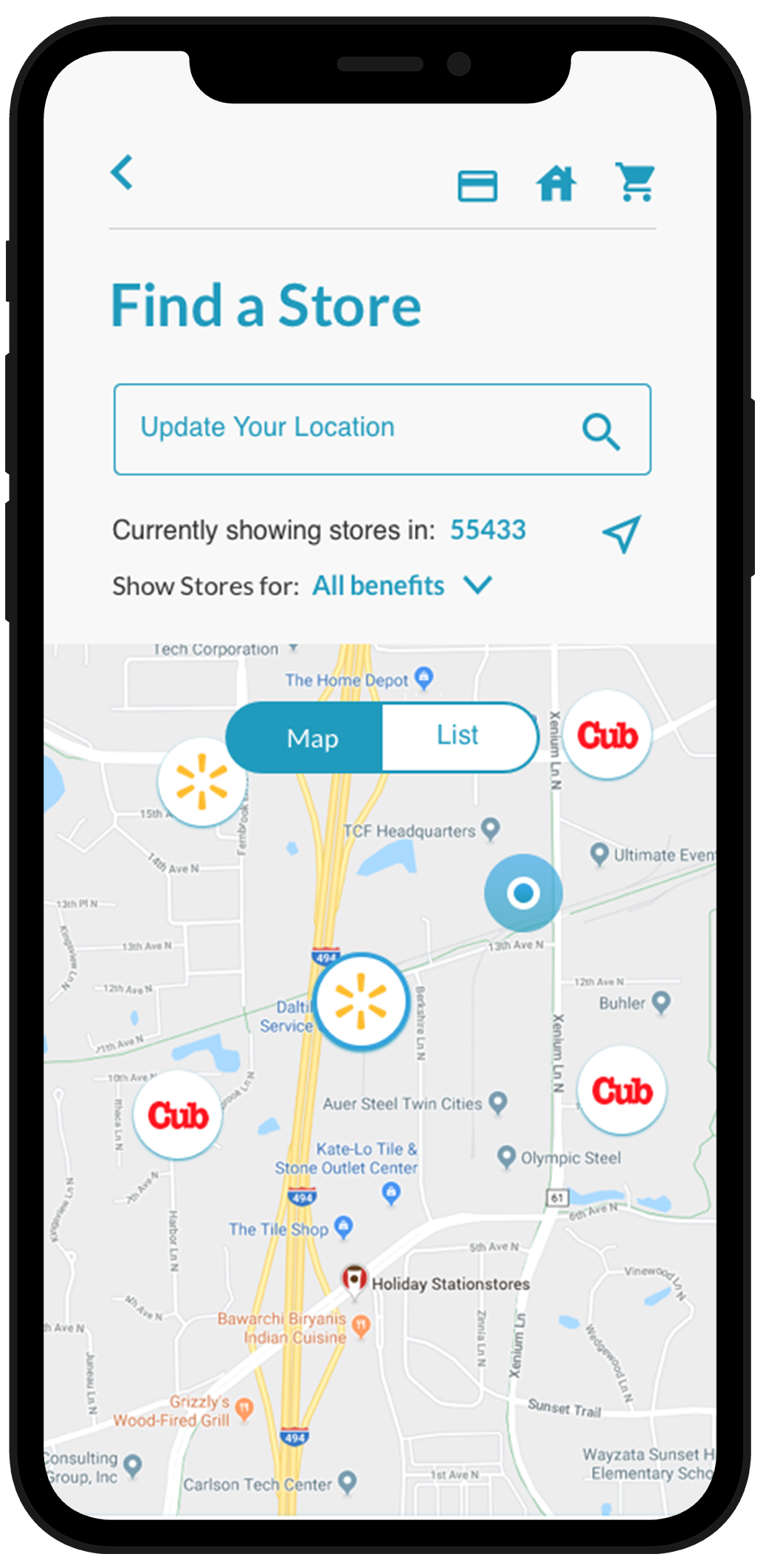 Find a store near you by clicking below:
OR
By downloading the Healthy Savings mobile app.
What is healthier
The Healthy Savings program makes healthier foods easy to find by promoting only foods that rank in the healthiest 1/2 of the items in a typical grocery store. These ratings are performed in the following way:



a) Each product is initially rated using the independent, rigorous and nationally-renowned Guiding Stars® nutrition guidance system, where a patented scientific algorithm measures the nutrient density of each item.

b) Healthy Savings then uses its own proprietary qualification criteria aimed at allowing only the top 1/2 of healthy foods in each major food category to be promoted within the program.
Guiding Stars® is a nutrition guidance program that rates the nutritional quality of food and assigns a score based on a system of credits and debits. Using the Nutrition Facts panel (or the USDA's National Nutrient Database for fresh meat, seafood and produce), the patented Guiding Stars algorithm determines the amount of essential vitamins, minerals, fiber and whole grains versus saturated fat, trans fat, cholesterol, added sodium and added sugars. The more nutritional value a food has, the higher the score it receives.
The Guiding Stars program has received patent protection in the U.S. (US Patent No. 7,974,881 and U.S. Patent No 8,626,796) and Canada (Canadian patent No 2,652,379).